Heaven Hill Distillery Bourbon Heritage Ctr.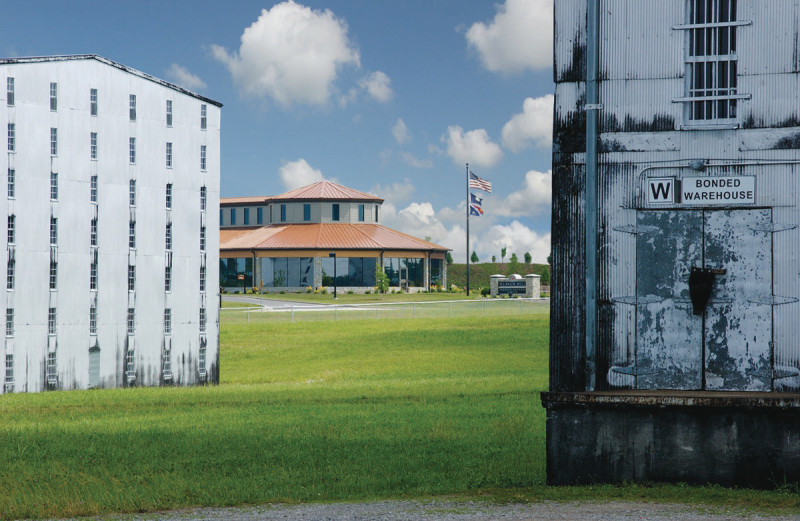 REOPENING UPDATE:
Open for retail & tours (tour includes tasting)
Reservations Required; tours limited to 6 guests
Tuesday – Saturday 11 a.m. – 5 p.m.
Sunday 12 p.m. – 5 p.m.
last tour 1 hr. prior to closing
Jan.-Feb., Closed Mon., Tue.-Sat., 10 a.m.-5 p.m.; Sun. 12 p.m.-4 p.m. March-Dec., Mon.-Sat., 10 a.m.-5:30 p.m.; Sun. 12 p.m.-4 p.m. Last tour offered one hour before closing. Award-winning visitor center provides the ultimate educational and entertainment experience. Tour a working rickhouse, and partake in an educational tasting in a barrel-shaped tasting room. Visit "www.bourbonheritagecenter.com" for distillery tour and pricing information. We're Open! Come raise a glass with us on the Mashbill Tour or Connoisseur Tour. The Gift shop is open, too! Please excuse the construction as we continue to improve our facility to bring you an even better experience.
Contact
Phone: (502) 272-2623
Alternate Phone: (502) 337-1000
Fax: (502) 337-1010
Address
1311 Gilkey Run Rd.
Bardstown , KY 40004